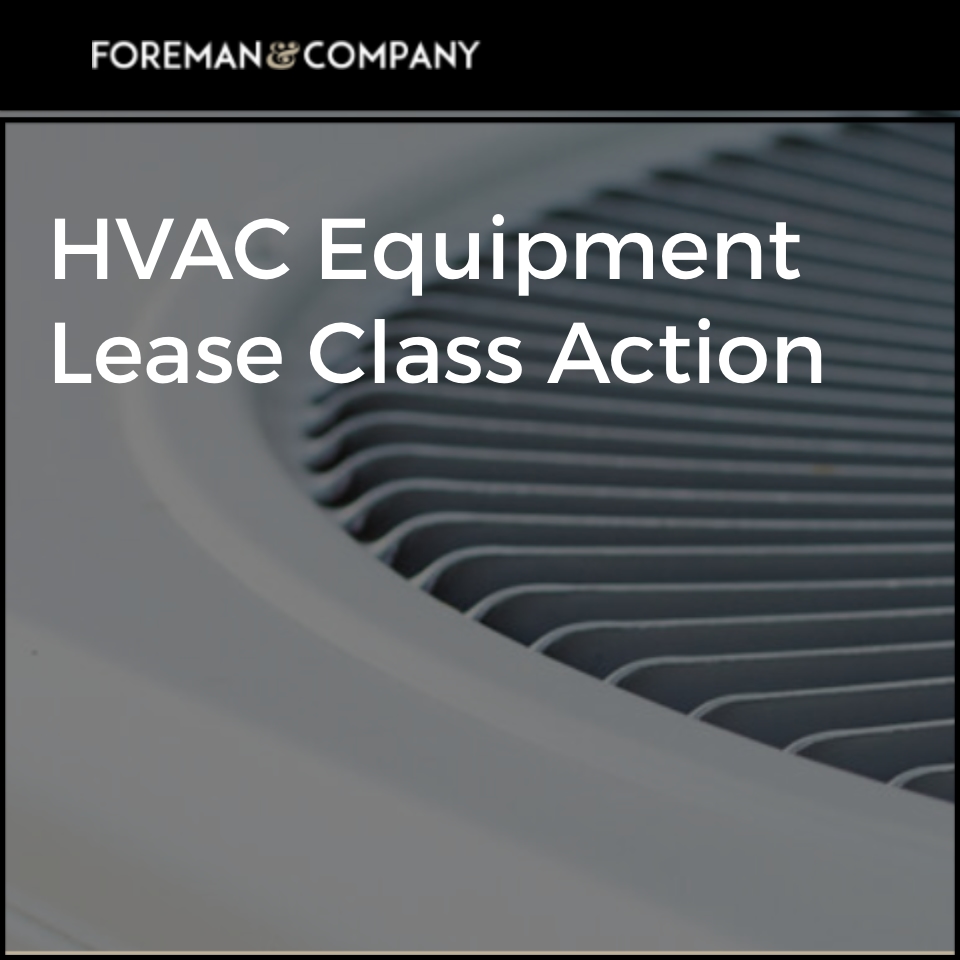 NOTICE: Ontario Energy Group HVAC Equipment Lease Class Action
Notice of Certification and Settlement Approval Hearing
Une version française de ce document est disponible sur :
https://www.foremancompany.com/ontario-energy-group
A Settlement Has Been Reached
On July 25, 2016, a class action was commenced against Ontario Energy Group ("OEG") and Home Trust Company.
OEG is a company that entered into lease agreements for the installation, rental, and servicing of HVAC equipment (like furnaces, air conditioners, and water heaters) with Ontario consumers. Home Trust Company is alleged to have purchased an interest in the lease agreements, collected money from Class Members under the lease agreements, and to have registered "liens" against Class Members' homes.
The class action alleges, among other things, that OEG's lease agreements failed to comply with legal requirements under Ontario's Consumer Protection Act, 2002 and other applicable laws. The class action seeks damages and other remedies for the Class.
A Settlement Agreement has been reached on behalf of Class Members to resolve the HVAC equipment lease class action lawsuit against OEG and Home Trust.
Learn more details about your rights and important deadlines that may affect your rights.
Who Can Participate in the Settlement?
The court has defined the class of consumers who can benefit from the settlement (known as "Class Members") as:
All persons in Ontario who are or were at any time party to a lease agreement for Equipment with MDG Newmarket Inc. O/A Ontario Energy Group entered into between May 1, 2012 and December 31, 2016, except Excluded Persons.

"Equipment" means furnaces, air conditioners, water heaters, water softeners, water purification systems, boilers, air cleaners, humidifiers, chimney liners, filters, and other equipment or services offered under the Consumer Agreements.

"Excluded Person" means any putative class member who elects to opt out of this class action pursuant to an order of the Court, and each settling defendant, as further defined in the Settlement Agreement.
Anyone who has reached a personal settlement or obtained a judgment in a personal lawsuit or other complaint against OEG may have signed a document called a release. Depending on the language of the release, your eligibility to participate in the class action settlement may be affected. If you have a question about the impact of a release you signed, please contact Class Counsel.
Download the unabridged notice authorized by the Ontario Superior Court of Justice: